&nbsp
HOTtima, integrated development and control system of the optimal temperature, it actives and maintains the malolactic fermentation.
Thanks to the intelligent heater bands, to induce malolactic fermentation becomes a simple, efficient, natural step.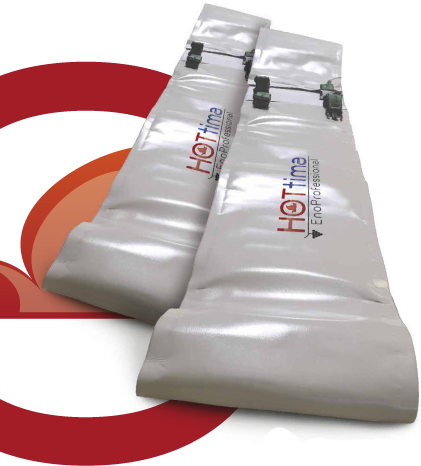 HOTtima allows to increase the temperature of the product inside the tank in order to start the fermentation process and thanks to the system of detection and control of the temperature, keeping it at the optimal level chosen for the entire duration of the process
Using the heating power of the heater bands, HOTtima is the ideal solution to one of the criticality in wine production of small and medium wine cellars.
HOTtima avoid
waiting for favorable climatic and environmental conditions
using rudimentary, invasive, uncontrollable, insecure and expensivusing energy for the total heating of the environment
using exogenous activators that can alter the organoleptic qualities of the product.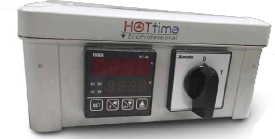 AN EFFICIENT TECHNIQUE, A GUARANTEED EFFECT.
HOTtima is a kit consisting of an external thermostat for temperature control, a probe for detecting the temperature of the product inside the tank, heater bands in contact with the tank walls controlled by the setting of the thermostat.
HOTtima spreads a progressive heat, not a shocking heat, for a gradual and gentle quality fermentation.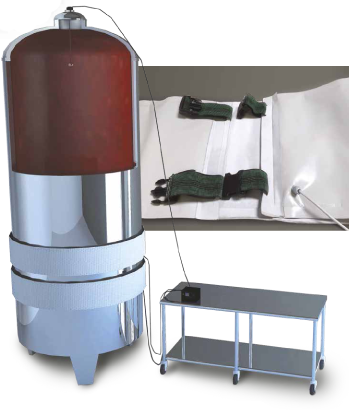 HOTtima: AN ADDED VALUE.
CHEAP
it eliminates the costs determined by enviroment heating, moving the tanks, use of rudimentary systems or exogenous substances in the product
QUICK, VERSATILE, FLEXIBLE
applicable in simple and fast way on any type of tank in the wine cellar, the tank can be in stainless steel, resin, cement, wood
PLUS
&nbsp
EFFICENT, NATURAL
based on the principle of induction heat in order to stimulate the process of malolactic fermentation in a gentle, gradual, continuous and non-invasive way